Home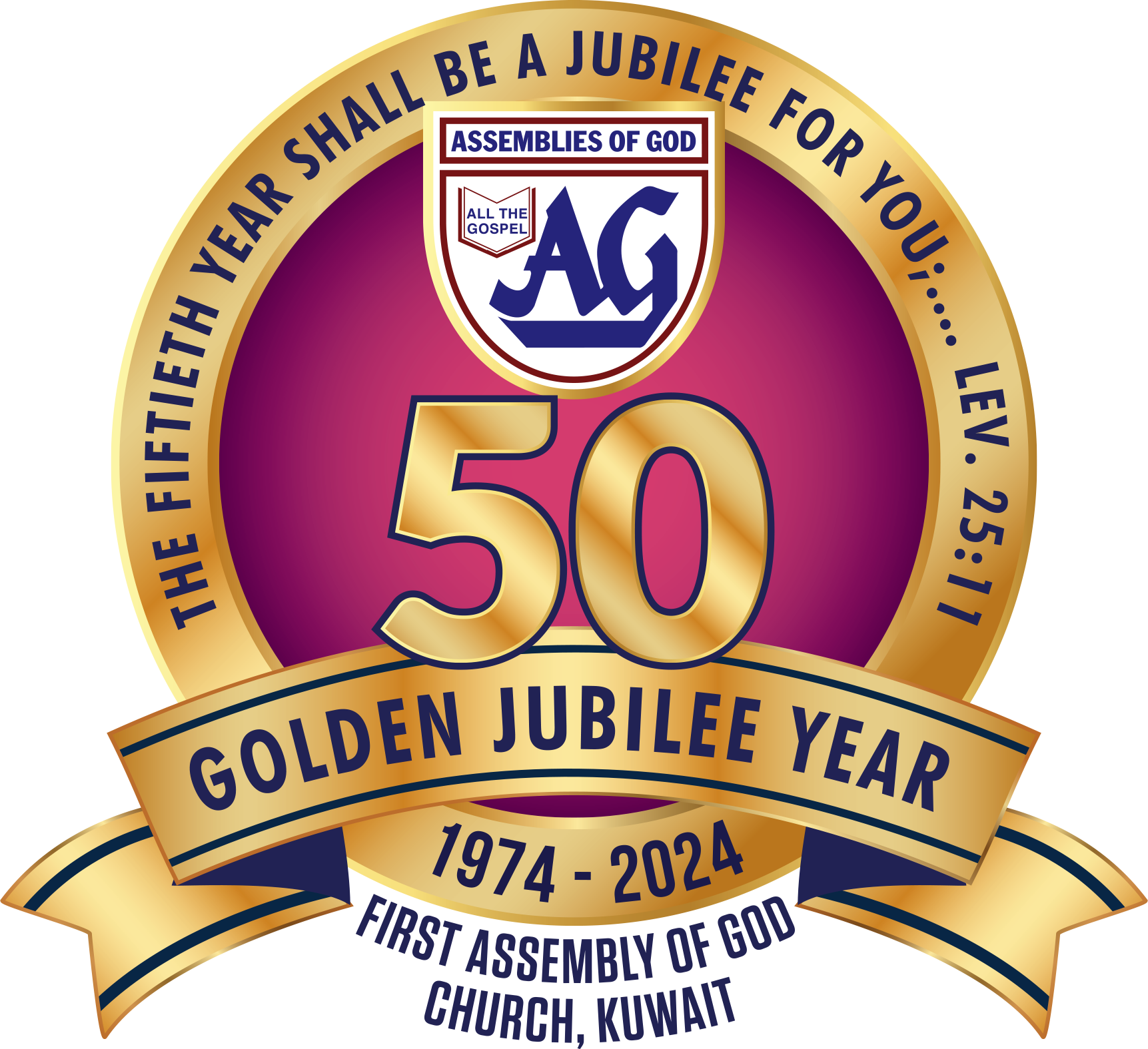 We are thrilled to share with you the joyous news that our beloved church is currently celebrating its Golden Jubilee! Established in the year 1974 in Kuwait, our church has been a beacon of faith, hope, and love for the past five decades.
This remarkable milestone is a testament to the dedication and unwavering commitment of generations of faithful individuals who have contributed to the growth and vibrancy of our church community. It's a time to reflect on our rich history, the countless lives that have been touched, and the enduring spirit of unity that has bound us together as one family in Christ.
As we embark on this journey of celebrating 50 years of our church's existence, we have a unique opportunity to honor our past, embrace our present, and look forward to the future with hope and enthusiasm. The Golden Jubilee is not just a celebration of the years gone by, but a celebration of the bright future that lies ahead, guided by our faith and love for God.
Throughout this jubilant year, we will come together for special services, events, and gatherings to commemorate our journey. These moments will allow us to reconnect with old friends, make new ones, and strengthen the bonds that make our church community so special.
Let us remember the trials and triumphs of the past and carry forward the legacy of faith and service that has defined us. Together, we will continue to be a source of inspiration and support for one another and for our broader community.
Thank you for being a part of this incredible journey, and we look forward to celebrating our Golden Jubilee with all of you. May God's blessings continue to shine upon The First Assembly of God Church, Kuwait, as we embark on the next chapter of our spiritual journey together.
Meet Our Pastor 

First Assembly Of God Church, Kuwait is Affiliated to Malayalam District Council Of South India Assemblies Of God Punalur.
At First Assembly Of God Church WE FOCUS ON JESUS CHRIST
Jesus is central to everything we do . We sing, pray, and preach in His powerful Name. Our past, present, and future is centered on Jesus Christ. Our purpose on this earth is to make much of Jesus Christ. If you're new , we would love to get to know you better. If you'd like to know more information about our church feel free to visit us or email us or call us.
 – Rev. Dr. James Abraham
Verse of the Day
A thousand years in your sight are like a day that has just gone by, or like a watch in the night.